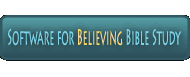 Fear of God cat
Fear of God is wisdom and to depart from evil is understanding.
1 Samuel 15:23 For rebellion is as the sin of witchcraft, and stubbornness is as iniquity and idolatry..!
[2 Thessalonians 2:11] And for this cause God shall send them strong delusion, that they should believe a lie:

Psalms 1:5-6 Therefore the ungodly shall not stand in the judgment, nor sinners in the congregation of the righteous. For the LORD knoweth the way of the righteous: but the
way of the ungodly shall perish.

Psalms 37:13 The Lord shall laugh at him: for he seeth that his day is coming.