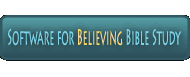 | | | |
| --- | --- | --- |
| Doctrine of Vanities | | |
JPAGE_CURRENT_OF_TOTAL
Doctrine of Vanities called Idols, dead Gods.
THERE IS NO FEAR OF GOD and His wrath against ungodliness and unrighteousness.
The Economic situation in the USA is because of YOUR GREEDY HEART to worship other Gods, especially, of self esteem [the "ME"], The American Dream, Riches, and worldly pleasures turning your back on God Almighty and His Christ loving to be lied to, to be indoctrinated and deceived into worldly religion, lusts and pleasures. There is NO FEAR of the living God to obey Him. God gives us over to what we choose, Him or a greedy heart of selfishness. Our leaders of this world and our country are according to our, and their, inner thoughts and desires whether of lust, selfishness and abandoning God and His word, not putting Him first in all things, or being obedient to Him and His word putting Him first in all things. God sets up and tears down nations.
"[Romans 2:6-11]  Who will render to every man according to his deeds: [NOW-TODAY] To them who by patient continuance in well doing seek for glory and honour and immortality, eternal life: But unto them that are contentious, and do not obey the truth, but obey unrighteousness, indignation and wrath, Tribulation and anguish, upon every soul of man that doeth evil, of the Jew first, and also of the Gentile;  But glory, honour, and peace, to every man that worketh good, to the Jew first, and also to the Gentile:  For there is no respect of persons with God."
This country had the Word of God and has abandoned God for the most part, abandoned His truth, and His Christ. Abandoned God's salvation and blessings believing and "loving to be lied to and seduced into living those lies because of selfish lust and greed". We have many idols and other gods in this land now, the biggest one being "Greed" [selfish greed and covetousness]. We have disgraced our heritage of a Godly Nation and this economic woe we caused, will get worse, because of greed and selfishness serving other gods, if we don't repent towards God and follow Christ the king in honesty and sincerity in His truth.  We need to willfully and whole heartedly quit believing the lies and deceptions, by repentance and seeking after God and His truth to live it. We have no "America" has we had before. We need to stand up for Christ to the glory of God.
"[Matthew 5:13]  Ye are the salt of the earth: but if the salt have lost his savour, wherewith shall it be salted? it is thenceforth good for nothing, but to be cast out, and to be trodden under foot of men.
[Matthew 13:12]  For whosoever hath, to him shall be given, and he shall have more abundance: but whosoever hath not, from him shall be taken away even that he hath."
"[Matthew 12:32]  And whosoever speaketh a word against the Son of man, it shall be forgiven him: but whosoever speaketh against the Holy Ghost, it shall not be forgiven him, neither in this world, neither in the world to come."
We are being "trodden under foot of the world" because of our sin and rebellion towards God and His truth. God is giving us over to our lustful rebellious sinful desires and continual vain imaginations, as He promises to do so. Lies and deceptions are destroying our souls, our families, our schools, our government and our so called "churches", which should have been the pillar of the truth of God but now a "whore" crying out "come into us for material profit and reward of this life". We are a harlot whorish nation against Christ! Our nation is "DEAD" [GROSSED OVER HEART] spiritually and results are being seen now. We have made ways and means for spiritual enemies to come in by having "NO FEAR OF GOD" and HIS JUDGMENT, REJECTING CHRIST AND HIS TRUTH, drowning in greed and selfishness, loving self esteem and greedily seeking financial mounds coveting the "Fanciful lustful selfish American Dream" at the cost of our souls and families hating God's truth and His Christ. Material wealth and great pleasure is our doom for we trust in these Idols, other gods, a doctrine of vanities, rather than in Christ the King and His truth to Honor God the Father.
"[Matthew 6:24]  No man can serve two masters: for either he will hate the one, and love the other; or else he will hold to the one, and despise the other. Ye cannot serve God and mammon.
[Matthew 6:33-34]  But seek ye first the kingdom of God, and his righteousness; and all these things shall be added unto you. Take therefore no thought for the morrow: for the morrow shall take thought for the things of itself. Sufficient unto the day is the evil thereof."
We cannot serve these idols, having constant evil imaginations to sin, doctrine of vanities,  and claim allegiance to Christ. For its impossible to divide your heart to serve two masters at the same time. Point, FACT, you serve one or the other period. You trust in one or the other. You worship one or the other. Never ever both, its impossible!! God knows your heart and whom you serve. He gives us over to what we are trusting in. Now who is to blame?? If it isn't God and His Christ whom He made King then its SIN and the devil whom you are willfully greedily serving, God's adversary against love, truth, holiness and God's righteousness. This is as true as a stone falls to the earth as its thrown in the air, or as the sun comes up from the east and sets in the west or rain comes from clouds. Its set in heaven by God and His word.
There is so much words being bandied about that no one is listening to the warnings and word of God. "Its Me! Me!, greed, material wealth, power and pleasure holding men's admiration" that is the cry of our nation. Sin and Rebellion of the great whorish, harlot nation, dead in sin, should be the nation's flag. Spiritually it is!!