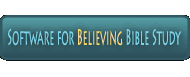 | | | |
| --- | --- | --- |
| Fornication | | |
JPAGE_CURRENT_OF_TOTAL
Sin, fornication, is darkness of the heart and the spirit is dead. No life in one. Sin, selfishness and greedy lust of the flesh, separates at any time its engaged in, given into temptation to act it out. Fornication is like any other sin we get ourselves into, lust for selfish gratification until we receive the recompense of our reward, no peace of the soul but tribulation and anguish, for indulging in half heartedness and lies to turn from Christ to be saved from this death and God's unswerving, pending wrath and vengeance upon willful rebellious stubborn sinners who love sin and hate God and His uprightness.
"Worldly peace isn't the same as peace in the spirit of ones soul. [for true holy believers]
[John 14:27]  Peace I leave with you, my peace I give unto you: not as the world giveth, give I unto you. Let not your heart be troubled, neither let it be afraid.
[John 16:33]  These things I have spoken unto you, that in me ye might have peace. In the world ye shall have tribulation: but be of good cheer; I have overcome the world.
[John 6:63]  It is the spirit that quickeneth; the flesh profiteth nothing: the words that I speak unto you, they are spirit, and they are life.
[Acts 10:36]  The word which God sent unto the children of Israel [spiritual Israel now], preaching peace by Jesus Christ: (he is Lord of all:)"
Sinners, who profess worldly Christianity, another Jesus in their vanity of their mind will always justify themselves twisting the Greek and Hebrew for their selfish sinful purposes to keep their sin rather then bowing down to the great loving God and His Christ to sin no more. The word of God is easily entreated for repentant sinners who want the truth. As for the others, well, if they continue to sin and loving to twist God's word to their sinful self justifying satisfaction, to hell they are reserved, any one of us who insists on sinning and rebelling against our conscience loving our sin more than Christ and His word, suffering the vengeance of the eternal fire of God's wrath with selfish desires never to be satisfied ever again and the guilt of ones rebellion tormenting the mind and soul in total darkness never ever to see light again.
"[Ephesians 5:3]  But fornication, and all uncleanness, or covetousness, let it not be once named among you, as becometh saints;
[Colossians 3:5]  Mortify therefore your members which are upon the earth; fornication, uncleanness, inordinate affection, evil concupiscence, and covetousness, which is idolatry:
[1st Corinthians 6:9]   Know ye not that the unrighteous shall not inherit the kingdom of God? Be not deceived: neither fornicators, nor idolaters, nor adulterers, nor effeminate, nor abusers of themselves with mankind,"
Sin is a criminal act against a loving God and He doesn't distinguish one from another. Fornication is sin and includes all the sexual sins mankind can vainly filthily selfishly imagine polluting ones soul unto spiritual and eternal death-forever. Rightly deserving of God's wrath and vengeance. We are criminals in God's site and need Christ to be saved from His wrath and eternal fire of His vengeance against rebellious willful sinners.
"[1st Corinthians 6:13]  Meats for the belly, and the belly for meats: but God shall destroy both it and them. Now the body is not for fornication, but for the Lord; and the Lord for the body.
[1st Corinthians 6:18]  Flee fornication. Every sin that a man doeth is without the body; but he that committeth fornication sinneth against his own body.
[1st Corinthians 7:2]  Nevertheless, to avoid fornication, let every man have his own wife, and let every woman have her own husband.
[One has to be really and truly dishonest and insincere about serving the true Christ if one wants to call same sex as wife or husband. God has to be demeaned in ones mind.]
Dishonesty and insincerity professing a false Christ is total rebellion and ungodliness while knowingly living contrary to God in this fornication or any other willful sinning.
[2nd Corinthians 12:21]  And lest, when I come again, my God will humble me among you, and that I shall bewail many which have sinned already, and have not repented of the uncleanness and fornication and lasciviousness which they have committed."