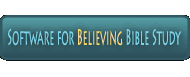 | | | |
| --- | --- | --- |
| Giving Me No Kiss | | |
JPAGE_CURRENT_OF_TOTAL
"A certain man had two creditors. One of them owed him five hundred pence, the other fifty. He forgave them both. Who will love him most?" "The man with the biggest debt."
"That's right, she loves much...she is forgiven much."
I can imagine that woman trembling outside of the door and saying, "I'm not invited."
Isn't it an amazing thing? We don't know who went to the banquet except the woman that wasn't invited!

It's going to be like that in the great day. The first are going to be last. Some of the greatest preachers you know will be right at the end of the line and some little widow that gave her life to prayer is going to be there right at the head. You see God's values are not our values. He isn't going to give me a reward because I preached so many sermons, or you singers because you sold so many records. You see, we put the accent where God never put it. We put an accent on working for Jesus. And there is no such thing. That's not the first thing that God requires. "The Father seeketh such to work for Him." No, no, no. I believe God is getting less worship today than ever He's gotten, despite the crowds we are getting. We want to work ourselves to death, give out tracts, run here, run there, come home exhausted and we've a plane to catch tomorrow and everybody is waiting for us.
This little woman stood outside the door with a trembling heart. You could have seen it pounding under her dress. "I shouldn't go in," but she said, "I am going to go in."
Charles Wesley has a wonderful hymn. I don't know whether he got the inspiration
here, I think he might have.
It says this: "Oh, let me kiss Thy bleeding feet."
Could I ask you, how long it is since you were at His feet?
This woman is only found at the feet of Jesus. Each time she's seen in the New Testament she is there, at His feet.

She was there to learn. When her sister was making a big banquet Jesus says that Mary had chosen the better part. You say, "It isn't my personality." That's not what it says. I hear people say, "I've got a Mary personality," or "I am a Martha." That's not what it says - "She Chose." And
you've to choose to be spiritual,
you've to choose the calendar of your life,
you've to choose to put people on one side that He may get what He wants out of your life. Not in eternity, but even now. And this dear woman is found at His feet to learn.
She is found at His feet in grief, when her brother dies.
She is found at His feet when she gives the best that she has, her costly ointment.
Will you remember this, that this precious ointment was given to Jesus three times.
The first time it was given to Him in His birth - when He couldn't recognize it.
The second time was given to Him by this woman, and she had more intuition than even His disciples, for she gives Him this anointing at His feet just six days before He hung on a cross.

The third gift was when He had died and laid in the tomb.
You see, details are very important in Scripture. It says this box of Spikenard was very precious though it only weighed a pound. (The man who came at Jesus burial with His gift brought a hundred pounds of Spikenard.) This box is worth three hundred pence, which means she must have saved up for fifteen years to get it. And if her brother was Lazarus she didn't love her brother enough to embalm him when he died. She was saving it for her own funeral.
But, you see, this woman brings her gift. It is only a pound, but it is very precious. The man brought a hundred pounds of ointment, but now Jesus was dead! -- A smart American said this, "Do your giving when you're living, then you're knowing where it's going." That's better than anything Shakespeare ever said. If you leave ten million dollars to Jesus Christ or to His Kingdom when you die He won't give you ten cents for it at the Judgment Seat. You say, "How do you know?" Well my old English Bible says, "The Lord loveth," the what? All right, you've got a casket here with a millionaire. He left ten million dollars to the church and before I shove the lid down I want you to come up here and have a look. Does he look too cheerful? He should do, he's given ten million to missions. "The Lord loveth a cheerful giver..." He didn't give the ten million! Death put the pistol to his head and killed him. He'd still have the ten million if he was alive; he gave it reluctantly.
This woman brings her precious gift of ointment. Now, notice what she did. According to custom she should've washed His feet, kissed His cheeks. But those feet...she is going to see them in a few days with the nails driven through.
And she doesn't anoint His head,
she anoints His feet.
She doesn't stand in front of Him,
she is behind Him.
She says, "Wash those feet with water? Never."
And so she washes them with tears.
"Dry those feet with a towel? Never."
And so she takes her beautiful tresses down and she takes His feet and she
dries those blessed feet with the hair of her head.