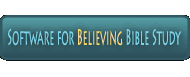 Quiet Revolution cat
On going "Quiet Revolution"! An Idealogy that is totally against Christ and His word called "Cultural Marxism", "political correctness", or multiculturalism" that is upon us now. Its
fashioned after cultic practices on a huge scale to over throw our country which is happening.We have been indoctrianted to be willingly rebellious against God and illogical and lustful believing lies. Read the articles and then listen to conversations, tv,cable, radio,social networks on the
web of the young and old. You will be amazed. Then you will know its like working to convert an indoctrinated muslim or cult member. Which also our corrupted "pillars" of Truth" have compromised and spread the gospel according to "Cultural Marxism". [Matthew 10:16] Behold,
I send you forth as sheep in the midst of wolves: be ye therefore wise as serpents, and harmless as doves. [Rom 16:19 Philp 2:15 Heb 7:26 Psalms chapters 1-5 Psalms 37 Psalms 36:1-4
Rom 3.18.]

"Revelation 6:15-17 And the kings of the earth, and the great men, and the rich men, and the chief captains, and the mighty men, and every bondman, and every free man, hid themselves in the dens and in the rocks of the mountains; And said to the mountains and rocks, Fall on us, and hide us from the face of him that sitteth on the throne, and from the wrath of the Lamb: For the great day of his wrath is come; and who shall be able to stand?"

[Psalms 37:13]

The Lord shall laugh at him: for he seeth that his day is coming.