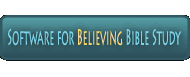 | | | |
| --- | --- | --- |
| Communist USA? | | |
JPAGE_CURRENT_OF_TOTAL


Communist USA?  The quiet revolution! Progressives, Political correctness, Multiculturalism.
                                              "The Left"


[QUOTE]

 

Coach Dave Daubenmire
May 10, 2007
NewsWithViews.com
 

"What's in a name? That which we call a rose By any other name would smell as sweet." -- From Romeo and Juliet (II, ii, 1-2)

America and Communism. For most of us those are two words that just don't seem to go together. We all saw the Berlin Wall fall and crumbling with it onto the ash-heap of history was Communism, the brain child of God-hating Karl Marx. "Communism is dead" we have been assured and anyone who tries to present evidence of the false burial is engaging in a much more dangerous ideology, the sin of McCarthyism. In today's politically correct environment the label of "McCarthyite" has become synonymous with racist, bigot, and homophobe. The facts show, however, that McCarthy was right. Those facts have become an inconvenient Truth, though, haven't they?

But in some of my recent research I have been struck by a strong resemblance to the beliefs of Communism and the beliefs of those who are currently striving for leadership in America. Now don't get me wrong, I know Communism is dead because the media has told me so! But, as the old saying goes, "if it walks like a duck and quacks like a duck, it must be a duck."

Let me clear the air. I am not a Republican and I am not a conservative. The last thing I want is for people to think that I want to "conserve" this mess I currently see in America! No, I am aligned with no political party. To steal a line from Founding Father Benjamin Rush, I am a Christocrat. My allegiance is to Jesus.

The way I see it, neither major political party defends the Constitution. They talk about it when it suits their agenda, but neither party desires to follow it. The leadership of today's major parties are two thumbs in the same eye.

Some in my family are staunch Democrats and many of my friends self-identify as Republicans, yet, for the most part they share the same values. Each tends to cast a vote based on "pet" issues, usually economical in nature. To be truthful, I am saddened to admit that most of my friends and family really have no idea what is happening in this country. Their loyalty to their "party" has very little basis in what beliefs they hold. They have been convinced that if "their party" gets in power everything will be fine. You see how small the government has become under the Republicans, don't you? Wasn't it liberal Bill Clinton who said, "The era of big-government is over?" Is it over?

Words mean things and I am always amazed at how subtle the changes in language are. For instance, what was once known as "mainstream Christianity" has now become fundamentalist, and what was once known as "liberal" has become progressive. Funny isn't, that we hear a lot about "fundamental extremists" but rarely hear of "progressive extremists"? Who is in charge of giving meaning to words? That guy has a lot of power!

So, I guess from the definitions I just gave you, I would have to categorize myself as a fundamentalist. I am not ashamed of it and I am not afraid to say it. I believe in the God of the Bible and His sovereignty over man. But why is it everyone else wants to hide behind labels? Liberals (which, by the way, I think I hold many liberal positions such as: I am liberal for a baby's right to choose to live, I am liberal in a person's right to carry a gun, I am liberal in a parent's right to choose the type of education he would like for his child, and I am liberal in a person's right not to have to accept things that are anathema to his conscience…), don't like to be called that any more. They want to be called "progressive." I think "Secular Progressives" is the term Bill O'Reilly uses.