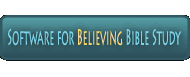 | | | |
| --- | --- | --- |
| Peter Smith | | |
JPAGE_CURRENT_OF_TOTAL
6:9 "Hallowed be thy name"
Fathers are to be honored, respected and obeyed. 5th commandment is to HONOR your father and mother that it may go well with thee. When fathers are honored, the children are respectful. Fathers are to be honored, as what they are doing in protecting, providing and leading their families is such an honorable thing, and absolutely essential for the spread of the kingdom of God in this world. 
6:10 "Thy kingdom come"
    A family is a little moral government, not a democracy with each child having an equal vote with mom and dad, rather, laws are established which are given to promote the happiness and general welfare of all within the family, and to the extent that the law of the father is established and enforced benevolently, there is order and harmony and happy relationships in the family. 
6:11 "Thy will be done"
    Fathers are to be obeyed. If there is love and respect, obedience is easy. If fathers do not expect obedience, how will children learn to obey God?
 6:12 "Give us this day our daily bread."
    Fathers provide for the needs of their children. Physical, Spiritual, Emotional, their need for an example, as example is the most effective way of teaching. Role model.
 6:13 "And lead us not into temptation"
    Good fathers do their utmost to shield their children from the temptations of the world. The best way to do this is to surround them with Godly influence and teach and demonstrate to them how to live right. It is NEVER "Do as I say and not as I do." It should always be: "follow my example and listen to my words my son and you will be blessed, even as you see me receiving the blessing of God in my life for living godly in Christ Jesus."
     Jesus taught his disciples to pray to their Father in Heaven, and while revealing to them the provisions of the father to them as children of the Kingdom, also reveled to them how an earthly father was to relate to his own children following the example of his heavenly father. The same things that we are to pray for from the heavenly father, which he is so willing to provide, are the same things that we as earthly fathers are to provide for our own children.
    Jesus also taught another important element of good fatherhood in Mark 10:13-16.
           "And he took them up in his arms and he blessed them"
    The touch of a father is extremely important in the development of children! Daughters especially need the touch and verbal blessing of their fathers. This need of touch and embrace is so essential that if they do not get it from dad, they will seek to receive it from other sources. Dads hug your kids! they need it. Especially when they
become teenagers. The loss of biblical fatherhood in our American society in my opinion is one of the root causes of the rise in homosexuality and promiscuity in our nation.
Fathers--Bless your children. Not by leaving them a fortune when you die, but by your words of blessing and by being an example of godly fatherhood. I believe that a revival of true Christianity and a revival of true Christian fatherhood are directly related, and I do not see how we will ever have one without the other, as they are mutually dependent to represent God in this world.