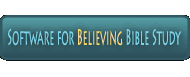 physical Appearance
| | | |
| --- | --- | --- |
| Physical appearance | | |
JPAGE_CURRENT_OF_TOTAL

While we were all praising the Lord, weeping, crying and rejoicing, two
men, seated in different places in the church, jumped up and ran down the
isles right up to Joe and I. Both men had one missing finger caused by
accidents at their respective work places.

We took one of the man's arms and lifted it up in the air and once again
prayed to the Father in Jesus' name that He would create a new finger for
him. Again we moved into praying with the Holy Ghost and this time Joe
and I both watched his finger begin to grow out of his hand into the
original normal length and size.

By now the church (999 people packed in the seats) were once again
weeping, crying and praising the Lord along with Pastor George Brown, Joe
and I.

We then grabbed the arm of the second man and held it erect in the air
and once again prayed to our Heavenly Father in Jesus' name to restore
his missing finger. Again while praying with the Holy Spirit we watched,
for the third time in about 30 minutes, the Lord grew out a new finger
identical in proportion to the four finger and thumb design of the other
hand. Now, no finger nails appear on the fingers of these two men but
again the indentation was there and we assumed that new nails also grew
out in the coming weeks.

At the end of our two weeks stay at the Anaheim Church Pastor George
Brown, on the final Sunday Morning Service, stood behind the pulpit and
shared with his church that he had been a part of the three greatest
revivals in the history of California, and that he had seen more people
saved, filled with the Holy
Spirit and Healed in these two weeks that he had seen in the three
revivals. The Glory belongs to our Lord God who keeps His Word where the
name of Jesus Christ is being exalted and honored and His Word preached
without compromise.

One more miracle you might be interested in. In another church in the
Los Angeles area we were in the middle of a two weeks of meetings and
once again on a particular night we had opened up a healing line for
those that needed physical healings.

After about 30 minutes of praying over people in the line, and seeing
many instantly healed, a woman about 30 years of age was next in line.
She asked if we would shut off the mic so she could talk to us privately.
She shared with Joe and I that one of her breasts had never grown out to
the normal size of the other. She said the breast was absolutely flat.
She then asked that we would pray for her that the Lord would bring forth
that flat breast to the size of her other normal one.

Joe and I laid hands on her and prayed and then instead of going back to
her seat she appeared to walk up the isle and leave the church.
Unbeknown to us she went directly to the women's bathroom where she stood
in front of a mirror, unbuttoned and removed her blouse, then unhooked
her bra and to her utter amazement watched the flat breast grown out to
normal size right in front of her eyes. She broke down crying, weeping
and praising the Lord, redressed and came right back down the isle to
Joe and I.

Now we had no idea why she was coming back down to the front of the
church because we thought she had left the church. She walked right up
to us and asked if she could give a testimony to the church. We handed
her the mic, having no idea what she was going to say, and she began to
share the whole story of why she came into the healing line in the first
place and then her trip to the women's bathroom and watching the Lord
totally restore her missing breast. The church broke down and began to
cry, weep and praise the Lord.

During my five years of evangelism in California I saw many other
miracles take place. One, a 16 year old girl that was born blind had her
eyesight opened 100% after praying for her on a Monday night and
gradually each night, a different improvement was made, until Friday
night when she could see !00%. We checked her out by various tests to
make sure she had her total vision. After being given her eyesight for
the first time in her life she returned to high school in Kansas City,
Kansas were she was from. She had been in a school of the blind all of
her life and the last report we heard from her Aunt and Uncle in
Bakersfield, CA. was that she was reading books in her high school
studies.

One more notable miracle, or miracles, happen in the same Assemblies of
God Church in Ridgecrest, CA.
A Nazarene lady, probably in her sixties, came forward after the teaching
one night. She gave us a little history of her religious background.
She was very tense, and sharp, but wanted prayer. She had already
witnessed the 16 year old girl being totally healed from blindness.

We asked her how we could help her and she replied she was almost blind
in her right eye. She was wearing glasses but the lens over her right
eye was very, very thick and evidently not providing her much vision. So
we had her take her glasses off and pointed out a verse in the Bible for
her to read. Of course she was unable to see anything but a blur. Joe
and I then laid hands on her head and prayed to our Heavenly Father in
Jesus' name to totally heal and restore her sight. After we finished
praying she shouted out "I can see, I can see!" Once again we pointed
out a verse in the Bible, had her cover her left eye and try to read the
verse. She read it perfectly. She then took her hand off her left eye,
covered her right eye, and once again read another verse perfectly. She
no longer had need of the glasses.