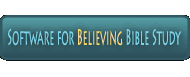 | | | |
| --- | --- | --- |
| Jesus healing Atonement pt1 | | |

Jesus always said He does nothing but what His Father told him to do. Jesus was sent of
The Father to heal the body as well as the soul and spirit. His disciples are to do the same.

Ps 103:1-5 <<A Psalm of David.>> Bless the LORD, O my soul: and all that is within me, bless his holy name. Bless the LORD, O my soul, and forget not all his benefits:

Who forgiveth all thine iniquities; who healeth all thy diseases;

Who redeemeth thy life from destruction; who crowneth thee with lovingkindness and tender mercies; Who satisfieth thy mouth with good things; so that thy youth is renewed like the eagle's.



Luke 5:22-24 But when Jesus perceived their thoughts, he answering said unto them, What reason ye in your hearts? Whether is easier, to say, Thy sins be forgiven thee; or to say, Rise up and walk? But that ye may know that the Son of man hath power upon earth to forgive sins, (he said unto the sick of the palsy,) I say unto thee, Arise, and take up thy couch, and go into thine house. He picked up his bed and went to his house glorifying God.