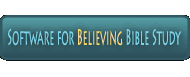 | | | |
| --- | --- | --- |
| Salvation Plan of God | | |
JPAGE_CURRENT_OF_TOTAL


Acts 10:34-48  Then Peter opened his mouth, and said, Of a truth I perceive that God is no respecter of persons: But in every nation he that feareth him, and worketh righteousness, is accepted with him [repentance-born again-Christ as lord-obedience to His word-filled with His spirit praying in tongues-having Godly compassion-submitting one to another-being lead of the Holy Spirit]. The word which God sent unto the children of Israel, preaching peace by Jesus Christ: (he is Lord of all:) That word, I say, ye know, which was published throughout all Judaea, and began from Galilee, after the baptism which John preached [repentance]; How God anointed Jesus of Nazareth with the Holy Ghost and with power: who went about doing good, and healing all that were oppressed of the devil; for God was with him. And we are witnesses of all things which he did both in the land of the Jews, and in Jerusalem; whom they slew and hanged on a tree: Him God raised up the third day, and shewed him openly; Not to all the people, but unto witnesses chosen before of God, even to us, who did eat and drink with him after he rose from the dead.

And he commanded us to preach unto the people, and to testify that it is he which was ordained of God to be the Judge of quick and dead. To him give all the prophets witness, that through his name whosoever believeth in him shall receive remission of sins [only righteousness of God-no other]. While Peter yet spake these words, the Holy Ghost fell on all them which heard the word. And they of the circumcision which believed were astonished, as many as came with Peter, because that on the Gentiles also was poured out the gift of the Holy Ghost. For they heard them speak with tongues, and magnify God. Then answered Peter, Can any man forbid water, that these should not be baptized, which have received the Holy Ghost as well as we

[Acts 2.4]

? And he commanded them to be baptized in the name of the Lord. Then prayed they him to tarry certain days.  

Acts 2:38-39  Then Peter said unto them, Repent, and be [water] baptized every one of you in the name of Jesus Christ for the remission of sins, and ye shall receive the gift of the Holy Ghost [with tongues as evidence]. For the promise is unto you, and to your children, and to all that are afar off, even as many as the Lord our God shall call [the cross-repentance].  Acts 1:2-5  Until the day in which he [Jesus] was taken up, after that he [Jesus] through the Holy Ghost had given commandments unto the apostles whom he had chosen: To whom also he shewed himself alive after his passion by many infallible proofs, being seen of them forty days, and speaking of the things pertaining to the kingdom of God: And, being assembled together with them, commanded them that they should not depart from Jerusalem, but wait for the promise of the Father, which, saith he, ye have heard of me.  For John truly baptized with water; but ye shall be baptized with the Holy Ghost not many days hence. [

Acts 2.4

]  

Matthew 9:17  Neither do men put new wine [usually the Holy Spirit is referred to as "wine"] into old bottles: else the bottles break, and the wine runneth out, and the bottles perish: but they put new wine[Baptism of Holy Spirit with tongues] into new bottles[washing of regeneration and renewing of the Holy Ghost], and both are preserved. 

Luke 5:38

  But new wine must be put into new bottles; and both are preserved. 

John 16:7

  Nevertheless I tell you the truth; It is expedient for you that I go away: for if I go not away, the Comforter will not come unto you; but if I depart, I will send him unto you. 

John 16:13

  Howbeit when he, the Spirit of truth, is come, he will guide you into all truth: for he shall not speak of himself; but whatsoever he shall hear, that shall he speak: and he will shew you things to come. 

John 15:9-10

  As the Father hath loved me, so have I loved you: continue ye in my love. If ye keep my commandments, ye shall abide in my love; even as I have kept my Father's commandments, and abide in his love.  "Jesus must increase and I must decrease!"

Pride is death! Wise in your own eyes? death!! Loving your sin and unbelief of unrighteousness? Working out your salvation instead humblying yourself to The King? DEATH!
All the epistles declare and show the believer has forgiveness of sins, born again

Rom 10.9,10

[having a work of the Holy Spirit

titus 3.5-6

], water baptized, baptized in the Holy Ghost as separate experience, to learn God's word to learn not to sin and be a witness of Christ, with tongues as a prayer language to God [

Acts 2,4 Acts 10

]. All of these are confessions of faith in Christ as lord of ones life, giving up ones life to God in obedience to His plan of salvation in Christ, and dying to the world to continue Obeying Christ's word to be Holy, Righteous, and perfect as He calls us, in Christ, for "[Jesus says] its the spirit that quickens, the flesh profits nothing. My words  are spirit and they are life that I speak unto you"

You are not born a sinner [read God's simple word] but, PROFESSING CHRISTIAN, YOU MAKE YOURSELF ONE, AN ENEMY OF GOD, BY disobedience to God's commands through Christ like a little child. God's wrath abides on your disobedience-no life in you, no matter your intellectual knowledge or YOUR good works. Your pride and stubbornness will take you to hell.