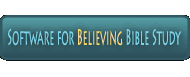 Self Esteem
| | | |
| --- | --- | --- |
| Self Esteeem? | | |
JPAGE_CURRENT_OF_TOTAL

Lets go on! Matthew 6:33-34  But seek ye first the kingdom of God, and his righteousness; and all these things shall be added unto you. Take therefore no thought for the morrow: for the morrow shall take thought for the things of itself. Sufficient unto the day is the evil thereof. Romans 14:17  For the kingdom of God is not meat and drink [flesh, lust, and self esteem]; but [God's] righteousness, and peace, and joy in the Holy Ghost.
John 12:43  For they loved the praise of men more than the praise of God. [?How about you?] [God knows your heart and you can't fool Him.]
John 12:48  He that rejecteth me, and receiveth not my words, hath one that judgeth him: the word that I have spoken, the same shall judge him in the last day.
John 6:29  Jesus answered and said unto them, This is the work of God, that ye believe on him whom he hath sent. [Giving up your life and quest for praise of men and to feel good about yourself.]
John 12:24-26  Verily, verily, I say unto you, Except a corn of wheat fall into the ground and die, it abideth alone: but if it die, it bringeth forth much fruit. He that loveth his life shall lose it; and he that hateth his life in this world shall keep it unto life eternal. If any man serve me, let him follow me; and where I am, there shall also my servant be: if any man serve me, him will my Father honour.
[Ohhh, this sounds like self esteem? I don't think so!]
Matthew 11:28-30  Come unto me, all ye that labour and are heavy laden, and I will give you rest. Take my yoke upon you, and learn of me; for I am meek and lowly in heart: and ye shall find rest unto your souls, for my yoke is easy, and my burden is light.
Philippians 2:3  Let nothing be done through strife or vainglory; but in lowliness of mind let each esteem other better than themselves. Philippians 2:6-8  [Jesus] Who, being in the form of God, thought it not robbery to be equal with God: But made himself of no reputation, and took upon him the form of a servant, and was made in the likeness of men: And being found in fashion as a man, he humbled himself, and became obedient unto death, even the death of the cross. 
Philippians 2:5   Let this mind be in you, which was also in Christ Jesus:
Philippians 2:9  Wherefore God also hath highly exalted him, and given him a name which is above every name:
Philippians 1:21  For to me to live is Christ, and to die [especially now, today, to self giving up our daily life for Christ to be with Him at our death] is gain.
John 3:30  He must increase, but I must decrease.
[Self esteem gone out the window!]
Matthew 12:50  For whosoever shall do the will of my Father which is in heaven, the same is my brother, and sister, and mother.
Matthew 10:38-39  And he that taketh not his cross [seeks after self esteem], and [does not]  followeth after me, is not worthy of me. He that findeth his life [self esteem] shall lose it: and he that loseth his life [self esteem] for my sake shall find it.
1 Corinthians 1:19-21  For it is written, I will destroy the wisdom of the wise, and will bring to nothing the understanding of the prudent. Where is the wise? where is the scribe? where is the disputer of this world? Hath not God made foolish the wisdom of this world? For after that, in the wisdom of God the world by wisdom knew not God, it pleased God by the foolishness of preaching to save them that believe.
1 Corinthians 1:24  But unto them which are called, both Jews and Greeks, Christ the power of God, and the wisdom of God.
1 Corinthians 1:25-29  Because the foolishness of God is wiser than men; and the weakness of God is stronger than men. For ye see your calling, brethren, how that not many wise men after the flesh, not many mighty, not many noble, are called: But God hath chosen the foolish things of the world to confound the wise; and God hath chosen the weak things of the world to confound the things which are mighty; And base things of the world, and things which are despised, hath God chosen, yea, and things which are not, to bring to nought things that are: That no flesh should glory in his presence.
[Oh again we see self esteem, a lifting up of oneself, in the flesh, to be revered of all, as the purpose and plan of God for a believer?] [ I don't think so!]
1 Corinthians 1:30-31  But of him are ye in Christ Jesus [a believer who has died in Christ, the old man being dead, to remain in Him without sinning], who of God is made unto us wisdom, and righteousness, and sanctification, and redemption: That, according as it is written, He that glorieth, let him glory in the Lord. [not in self esteem or praise of men]
1 Corinthians 13:4-7  Charity suffereth long, and is kind; charity envieth not; charity vaunteth not itself, is not puffed up,  Doth not behave itself unseemly, seeketh not her own, is not easily provoked, thinketh no evil; Rejoiceth not in iniquity, but rejoiceth in the truth;  Beareth all things, believeth all things, hopeth all things, endureth all things.
1 Corinthians 8:2-3  And if any man think that he knoweth any thing, he knoweth nothing yet as he ought to know. But if any man love God, the same is known of him.
Romans 8:1  There is therefore now no condemnation to them which are in Christ Jesus, who walk not after the flesh, but after the Spirit.
Romans 8:5  For they that are after the flesh do mind the things of the flesh; but they that are after the Spirit the things of the Spirit.
Romans 8:6-8  For to be carnally minded is death; but to be spiritually minded is life and peace.  Because the carnal mind is enmity against God: for it is not subject to the law of God, neither indeed can be.  So then they that are in the flesh cannot please God.
Romans 8:12-14  Therefore, brethren, we are debtors, not to the flesh, to live after the flesh. For if ye live after the flesh, ye shall die: but if ye through the Spirit do mortify the deeds of the body, ye shall live. For as many as are led by the Spirit of God, they are the sons of God.
Galatians 2:20-21  I am crucified with Christ: nevertheless I live; yet not I, but Christ liveth in me: and the life which I now live in the flesh I live by the faith of the Son of God, who loved me, and gave himself for me. I do not frustrate the grace of God: for if righteousness come by the law [self esteem], then Christ is dead [died] in vain.
[If we, the believers, are dead in Christ how can we be looking for self esteem of the flesh and lust and figure the gospel is to lift us up and give us praise among men. The two are opposites.]