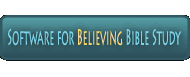 | | | |
| --- | --- | --- |
| Jesus Never Changes | | |
JPAGE_CURRENT_OF_TOTAL

They watched, watched, and watched some more, then it suddenly went out like someone blew out a candle. I have a photo taken two weeks later and the ground was still black where the gasoline has soaked in the ground, hundreds of gallons. You all understand what happens when a flame and gas meet....but it went out after all that time steady burning, but never igniting the gas.  I got mad but there is no way we could have known that flare was under us burning, or them warning us. That was one time, but I related  this, as when I got home I found out something. My mother, home in bed, late one evening was awakened by the Holy Spirit and told to intercede NOW, for your son. We figured back later years (do to the time difference in Michigan and Vietnam), and the time was right on the money.
My mother spent time in prayer that night, right at the time it was going on,  and the Lord answered, although here I was, never even caring about Him or even really believing in Him. Like I say, there was a lot more about it,  but I will jump ahead to my real encounter back in the late Fall of 1978. 
I  mention this story only, as like I said earlier, Pray, intercede, lay yourself on His alter, He will hear.. Don't give up.. for your needs, and others who are lost.. My whole life is a testimony to answered prayer, and His mercy as are many others.  All the crew today I had is dead, except me.  I  was able recently, to find another soldier I had served with, for about seven months before I came home, who also led a gun crew. We had not talked for over 30 years. His first words to me were these exactly. Now remember its been 30 plus years since I saw him, or even talked to him.  He said....... "I thought you would either be dead, in prison, or a hit man for the Mafia".. that is the way he remembered me after all that time. Sad testimony I would say, but that was me back then.
When I came home I wanted to go back into the service, back to the war, because it was the only time in my life, up until then, I felt alive. But I had a wife and small son, and even in my "care only for John " ways I decided to look for civilian work. I was bored, angry, and always hostile inside. I hated almost everyone , liked no one but myself, loved violence, always had thoughts about killing I couldn't shake, but deep down, looking back, I know I didn't even like me. I had always believed in ghosts, spirits, back then and had had several experiences, in that regard. Voices, and more I won't go into, here, now.  I actually began to search that life out, the occult, deep down not knowing I was being pulled, closer to the Savior, who I didn't even believe in or care about. Had it not been for the prayers of many people, I believe I would be dead and in hell tonight as I write this. I decided to commit suicide, "Who cares?  
I will be a spirit or ghost, whatever, but on the day I had planned it for, I received a phone call, early that morning as I sat on the floor...yep, Mom again.. "Are you ok?" she asked...I shook out of it for a time.. I always wanted to just take my head and toss it....the crazy thoughts driving me...ever since I could remember as a kid. The Lord again had used mom to try to pull me toward Him.. and spare me. I swore so much, people  around me even cringed, and said things about God that to this day I won't relate, to anyone again,  it was so vile. Even some hard core people around me stopped talking, hearing that ranting and stared. I began working investigation for an Insurance Company in Detroit and began hanging with the wrong people. I had good close friends who were members of the Mafia, and liked that association, the money the power, as I was always drawn to that. No time here to go into depth, but I left that work and began another job in 1973.

I went to church once, ONLY because my grandfather and mother had asked me.  Out of respect for my grandfather I went, that was the only reason.  During the sermon, I began feeling funny, and angry, violent, and actually stood up during the service yelling, look out...let me out...and almost crawling over people to get out. I went outside, sitting on the hood of my car smoking cigarettes visible to all inside through the windows waiting for them to come out.