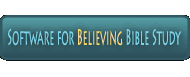 | | | |
| --- | --- | --- |
| Jesus Never Changes | | |
JPAGE_CURRENT_OF_TOTAL

I still have a tape my mother made of the service.  She was sitting in a chair just ahead of me and you can hear me mumbling, complaining, talking, coughing, as the Full Gospel preacher, spoke. The theme of his sermon...Mark Chapter 5 ..the Madman of Gadera. The demon possessed man. How fitting. I have to this day never heard a whole sermon on that subject by itself. How fitting for me that night.
During that sermon I tried to stand up and wanted to run, or leave and go outside, "Why did I let them talk me into this?" but I felt almost glued to the floor and I began to finally listen.  Each word seemed to pound deep into me, but I felt a peace come over me that I had never felt before, almost a light feeling.. then real conviction, the same as I had felt back that night on my porch. When the invitation was given to those who wanted to receive Jesus as their Lord, I stared down and sat there and then felt myself stand up, only after I felt, what to me felt like a finger poke hard on my right shoulder, yet no one was there.  
I pushed past several people in seats and began walking toward the front of the building. My mother, brother, sister and others, came over crying hanging on me, as I tried to make it to the front. That same night I was delivered of demons, and spent a long time on the floor(slain in the Spirit), and had during that time witnessed a glimpse of His hand (saw it from the elbow down suspended over me) and then felt it reach down into my chest with jerks as if someone was actually reaching down through me and jerking me up by my spine.
I received Jesus as my Lord  April 9, 1979, around 9pm. Later on when I was Baptised and  the Pastor asked if I had anything to say, I said this to those there watching. "I FINALLY found the RIGHT road"
The other roads I was on before that...... I was going too fast to see the exit signs.
I have been brief in this and in this letter, because it's difficult to actually relate things as they happened, as I could if in person. But I hope I did in some way show how foolish it is to live a life without Jesus. I wasted many years.
I never had any idea of His purpose for me after that night, but over time the Lord called me into Ministry, and to this day, I cry like a baby when I see people come to Jesus.  I have dealt with many types of people over the years, and I can relate to them, as I was there once, they are where I was...lost.  The Lord has used me in ways I never imagined, and see many  delivered as I was, and I am never happier than when I can lead another to Him. 
My  desire is to see people realize that without Jesus, life is a void. People searching, like I was but never finding what they are looking for. It's not there in things, or money, or positions, or friends, only Jesus can fill that void. I had one more encounter with Him one night in 1995 for around 10 minutes...but this time it was so different...I belonged to Him...now...what a difference that night was, compared to our first meeting on my porch years earlier.  What He shared and what I felt that night...in 1995...you  hear the word  PEACE...that word in no way describes what it feels like to be in the same room with Him a few feet away. We have no word in the English language to really describe what that feels like. I know now but in words can never relate that feeling to someone else. But you are so drawn to Him...I told others I wish I could have stayed in that room and in that feeling from then on. Someday those of you that know Him will understand it...experience it...I for one cannot wait.
Today you can tell me all you like...He isn't alive, He isn't real...but you would be just as I was back then, now, wouldn't you? Foolish, very wrong and lost.
I found out He IS real, He IS alive...and He still answers prayer, He still delivers, and satan is a liar.
I look forward to the day satan will bow before Him and we can hear those words......Jesus is Lord from his mouth.
Follow Him and you will never be sorry...in this life...nor in the life to come.
** [Each one of us that have come to Christ, the loving saviour, have a story to tell but one thing remains that we follow the lamb where ever He goes in Spirit and in truth doing His will in faith in His word. Testimonies show His compassion and His great loving desire to save from sin and destruction and His word, by faith keeps us following the right path, His path tightly anchored to the vine, lead of His Spirit to be Holy, Righteous, and Perfect as He is walking in faith. We cannot live on testimonies alone for the word of God, His truth, keeps us in Christ as we hide it in our hearts having more and more of Jesus Christ. For the knowledge of the Father and the Son, in the inner man, is eternal life-"His peace"] **

Email, if you like,  " This e-mail address is being protected from spambots, you need JavaScript enabled to view it " for questions  and help.