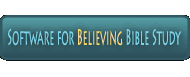 | | | |
| --- | --- | --- |
| Psychotic Fundamentalists | | |
                                    Psychotic Fundamentalists
                         (Penn State University, Pennsylvania)
                  Submitted by We Want The Lion on Tue, 2006-10-03 13:41.
Today was day two of the giant, unsafe crowds outside of the Wiliard Building on Penn State's campus. An insane trio of traveling preachers, wearing red shirts attacking homosexuals, once again provoked angry protest from hundreds of students.
The group, based out of Michigan, calls itself "Soulwinners Ministries International" and was created by the married couple, Michael and Tamika Venyah. Traveling to more than 50 colleges in the country, today they were accompanied by their infant child and a cameraman.
The main points were that the combination of premarital sex, masturbation, acceptance of homosexuality and rampant drunkeness was dooming all Penn State students to hell. That's not even to mention our bad grades and 3-2 football record.
The fireman red shirts the demonstrators wore read on the front: "No Homos Go To Heaven" and on the back: "All Homos Go To Hell," citing first Corinthians 6:9-10 as a reference.
For the record, the biblical passage states that the "wicked," "sexually immoral," "adulterers," "male prostitutes," and "homosexual offenders" won't get into the kingdom of heaven.
The situation outside the Williard building, a designated free-speech zone on campus, detoriated fast, as more students crowded around the speaker, Michael Venyah.
"I hope your kid is gay!" a student shouted, referencing Venyah's child, who was on hand in a babystroller by his wife.
"He won't be," Venyah responded. "Unlike your parents, we'll raise him on the Bible."
Profanities were also tossed at Venyah. "You're an a------!" one student shouted. Another screamed for him to "with all due respect," participate in a sexual act with him.
Venyah made this situation worse. He inflamed the crowd by condemning everybody around him as sinners. He accosted people who had shown up in support of gays and lesbians, some carrying signs, such as "I Have a Right to be on Campus Without a Fear of Harrassment."
One girl, wearing a pink shirt that depicted the outline of two girls holding hands, shouted "I love lesbians."
Venyah responded, "No -- you hate them. And I'll explain why."
But that was precisely the problem with Venyah's message. He couldn't. How can you preach a gospel of love through hate? At times Venyah would quote accurately from the Bible, but then would take 10 steps backward, stumbling over his homophobic ragings.
Venyah argued Jesus would be here doing the same thing, but nowhere in the Bible is Jesus insulting and hateful. Their message, however, was full of hate, doing nothing more than polarizing everybody's opinion against them. Acts like this turn people away from Christianity. Duh.
"There is not an ounce of love in his body," said a male student in reference to Venyah. And he was right. What is it about society that makes a person act like this?
What ever happened to hate the sin, but not the sinner?
There were several near confrontations with Venyah. A student, who said he was gay, moved into the circle and repeatedly stuck his finger in Venyah's face, shouting "If I'm going to hell -- you're going to hell."
Venyah disagreed, saying the student was doomed to go to hell because he was gay. He then turned to the crowd at hand, claiming that "you guys are too busy watching the Facebook every day, watching the MTV and going to the bars every night" to believe in Jesus.
An Asian girl had to be restrained by her boyfriend, as she screamed at Venyah that he was full of garbage and debased Christianity by his message. She was led away in near-tears.
As of 1 p.m., the police haven't been called to make sure things remain peaceful yet. They were called yesterday, though, and moved the protest from the Williard building to a green-space.
But as today's crowd continues to grow to mob-like proportions, a police presence is necessary and is likely inevitable.
I'm all for free-speech, but not at the cost of publicly degrading others and fostering an unsafe environment.
Let's hope they aren't back tomorrow.