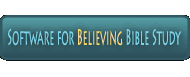 Tract cat
Tracts in pdf form for anyone to use.
Plan of God: Godly repentance [without which will be NO spiritual awakening],Recieve the gift of Jesus Christ believing He lives and is at the right hand of God for the remission of sins, then water baptism as a confession of the Holy Spirit's circumcision of the Heart, then the gift of the Baptism of the Holy Ghost [the spirit of truth who will lead and guide you into all truth of God] for service and power to witness for Christ, with speaking in an unkown tongue as a confession of the sealing up of God that you are His, as long as you keep faith in Christ and His word to lovingly obey because the love of God is shed abroad in your heart for Him and your fellow man.
Eternal life is the knowledge of the Father and Son through faith in God's word. Faith works by love. Holiness unto the Lord always. You can lose your salvation if you start loving the world more than God and sin again. Christian perfection in a believer is through Christ and remaining in Him and His word.