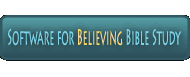 | | | |
| --- | --- | --- |
| Beasts of revelation 13 | | |
Learn what the Beasts are. Know Revelation is spiritual unless otherwise stated in a literal sense. Very little is literal.
You can want to the truth or stay in unbelief. Its hard to see some things in revelation without first knowing basic teachings of Christ and His words to know how He is sent of God and speaks in a spiritual language, speaking to the mind and heart of Mankind.
We worship God in Spirit and in His truth as He says and means it.