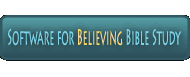 | | | |
| --- | --- | --- |
| Is there a Hell | | |
  Hell Brochure.  USE BACK BUTTON ON BROWSER TO RETURN TO THIS SITE AFTER OPENING PDF!  Pdf can be opened and then saved to your desktop for easy filing and printing as a brochure front and back. Feel free to use it and pass it on. 
 
Jesus soke of hell many times and made no bones about its exsistence. He is the Christ and the judge of the living and the dead. Want to take a chance? If you are not in Christ or a professing Christian in sin and you know it then so does God [1st John says so].  Guess where you might spend eternity for its appointed unto us to die then the judgment.